I Am More Scarsdale Opens on Spencer Place
PUBLISHED ON WEDNESDAY, 11 OCTOBER 2017 20:57
JOANNE WALLENSTEIN
Two Scarsdale women have opened a unique retail store featuring the latest in fashion, athleisure, accessories and jewelry at 6 Spencer Place in Scarsdale Village. The one-of-a kind boutique is owned and operated by Marcy Berman-Goldstein and Abbey Solomon who have stocked the store with a well-curated mix of fashion, including private label couture tops, jackets and pants, as well as various brands of casual clothing, denim, athletic-wear, jewelry, handbags, belts, hats, gloves, scarves and other fun accessories.
On a recent visit we found so many appealing items – soft fur hats and neck warmers, cashmere, trendy vests, leggings, leather jackets and jeans. There was merchandise at all price points for every budget. It will be a great place to find a gift or a special treat for yourself.
Berman-Goldstein is a board-certified Radiologist, specializing in women's imaging. She has retail roots in her family and she assisted her mother grow her award-winning retail business, which has been family owned and operated since 1996, with roles including purchasing, merchandising, sales and marketing. After moving to Scarsdale Berman-Goldstein got involved in volunteer work and decided she was ready for a change. She is passionate about empowering women to have a positive body image and look and feel their best.
Solomon's retail experience includes sales, merchandising and purchasing. Solomon has worked in both women's and children's retail, and has run many successful pop-up sales with various vendors in her home. She has also helped her father's acclaimed family owned and operated retail business, Posman Books, for over 20 years, which was named Best Bookstore by New York Magazine.
Their mission is threefold: identifying up-and-coming and established women-owned businesses and designers; focusing on women clientele to make them feel empowered and confident; and supporting women's philanthropic organizations.
To that end, the two plan to hold informational and inspirational-themed events focusing on women's wellness, including talks promoting positive body image, nutrition and meditation, and will host sessions on health-related topics, including their first scheduled event on Breast Cancer awareness (knowing the risks and importance of early detection and treatment), which will take place on Tuesday evening, October 24, 2017 at 6 Spencer Place. Space is limited so make sure to register on their website here: 
Village Trustee Jane Veron says, "I AM MORE SCARSDALE is an incredibly positive addition to the Village Center. It has transformed the former Child's Play vacancy into a trendy, happening spot. The new concept, blending retail with experience, will add vitality and foot traffic to the streetscape. It is a perfect complement to Scarsdale's retail mix."
The storefront was designed by Beth Altschuler Interiors of Scarsdale. Before starting her own interior design firm, Beth worked at Peter Marino Architect. Designing for some of the top luxury brands, she created unique retail experiences around the world. "I am thrilled to bring this knowledge to downtown Scarsdale and wish I AM MORE SCARSDALE great success with their innovative and forward thinking boutique," said Beth Altschuler.
Though the doors are open now, I AM MORE SCARSDALE will celebrate its official grand opening on Tuesday, October 17th. The boutique will be open weekly, from Tuesday through Saturday, and will provide customers with the opportunity to schedule private appointments.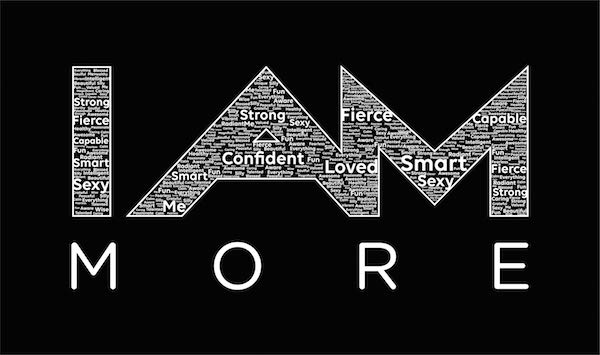 I Am More Scarsdale
6 Spencer Place
Scarsdale, NY 10583
www.iammorescarsdale.com
[email protected]
Two Moms, One Mission: Scarsdale Boutique Is All About Offering 'More'
Abbey Solomon and Marcy Berman-Goldstein don't care if you come to their shop just to chat or window shop. What they want, is for you to feel good.
I Am More Scarsdale , their new Scarsdale boutique, is all about female empowerment and knowledge. It's also, of course, about enjoying fabulous clothes and accessories.
The store, which opened in mid-October 2017, is built around the concept of "I am more." To that end, the two women -- the "am" comes from their first initials --  do more than offer great merchandise. They also offer in-store events; their first was on breast cancer in October, with proceeds going towards The Breast Cancer Research Foundation. The second, on fostering positive image, was in January with proceeds going to the Food Bank of Westchester.
The plan is to have one a month -- February's topic and date are still up in the air. The other goal is to raise money for local organizations.
Look closely at their logo and you'll see the words "strong," "fierce," "capable," "sexy," "smart" and "loved" etched behind the counter. Berman-Goldstein is a board-certified radiologist specializing in women's imaging and so creating something that helps women was important to her. Solomon, who has a long career in retail and holds a master's degree in early education, felt the same.
The local residents also feel just as strongly about supporting up-and-coming and established women-owned businesses and designers.
As for what you'll find, expect something for everyone in a range of prices (think from $30 to $200); everything from makeup bags and jewelry to jeans, leather jackets, shoes, athleisurewear and T-shirts.
Many items have inspirational messages. All, said the two, are trendy and highly curated.
The Eden Presley brand, for example, features bracelets and necklaces with quotes such as "Count your blessings, "To thine own self be true," and "Take me as I am," with the option to customize.
Other brands in the store include 3x1 Jeans, 27 Miles, Cami NYC and Ultracor.
"We want to offer what other retailers are not," said Berman-Goldstein.
The two, both mothers of three, also wanted to bring life and vitality to the village they live in and love.  And "more" is definitely on the horizon.
I Am More Scarsdale is at 6 Spencer Pl, 914-723-6673,www.iammorescarsdale.com/ .